Let Youth Know About Safe Havens

Print
By Caitlin Bootsma
Consultant to the VIRTUS® Programs
---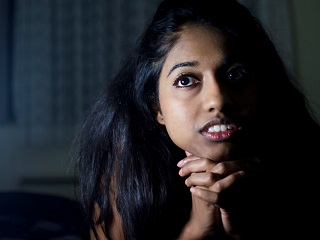 Did you know that there are a number of designated "safe havens" in your community where youth in difficult or dangerous situations can go for help? Sadly, there are youth across the country who may need to find a safe place where they can connect with an authorized adult who can give them assistance.
There are many reasons a young person might seek a safe haven, including (but not limited to):
Problems at home, such as abuse, neglect or being thrown out of the home

Issues at school, such as problems with peers

Dangerous situations, including troubling interactions with strangers, with a boyfriend or girlfriend, etc.
Designated safe havens welcome youth to stay at their location while they contact an adult who can assist them in getting the help that they need. If necessary, a representative from the organization Safe Place will transport the youth to the agency and connect them with any needed services.
As caring adults, we can help raise awareness of these safe havens. Consider taking the following steps:
Find out which safe havens are in your area. These may include libraries, YMCAs, fire stations and even public buses. Keep your eye out for a diamond-shaped yellow sign, saying "Safe Place" on it.

Let the youth in your life know about the existence of safe places. You never know who or when youth will be in need of a safe haven. Whether in a conversation with your own children or in a classroom setting, let kids know there are places with adults ready to help them.

If you do encounter youth in a difficult situation remind them that safe havens exist should they ever need one.

Remember your obligation to follow all mandatory reporting laws that affect children that might be applicable.
Find out more about safe havens across the country at http://nationalsafeplace.org/what-is-safe-place/where-is-safe-place/

This article is not part of your continuing training. To access your required bulletins you must log in using the form in the upper left-hand corner of the screen. Then go to the TRAINING tab.
Last Week's Poll
Have you let young children (under 5) use devices such as IPads and smartphones?

---

No
29.97%
Yes, they are a great tool
33.10%
I'm not currently a parent of young children, but I don't think I would
22.82%
I'm not currently a parent of young children, but I think I would
14.11%

---

Total Votes: 2559