By Caitlin Bootsma
Consultant to the VIRTUS® Programs
---
As parents and educators who work with children, one of the constant questions we face is how to best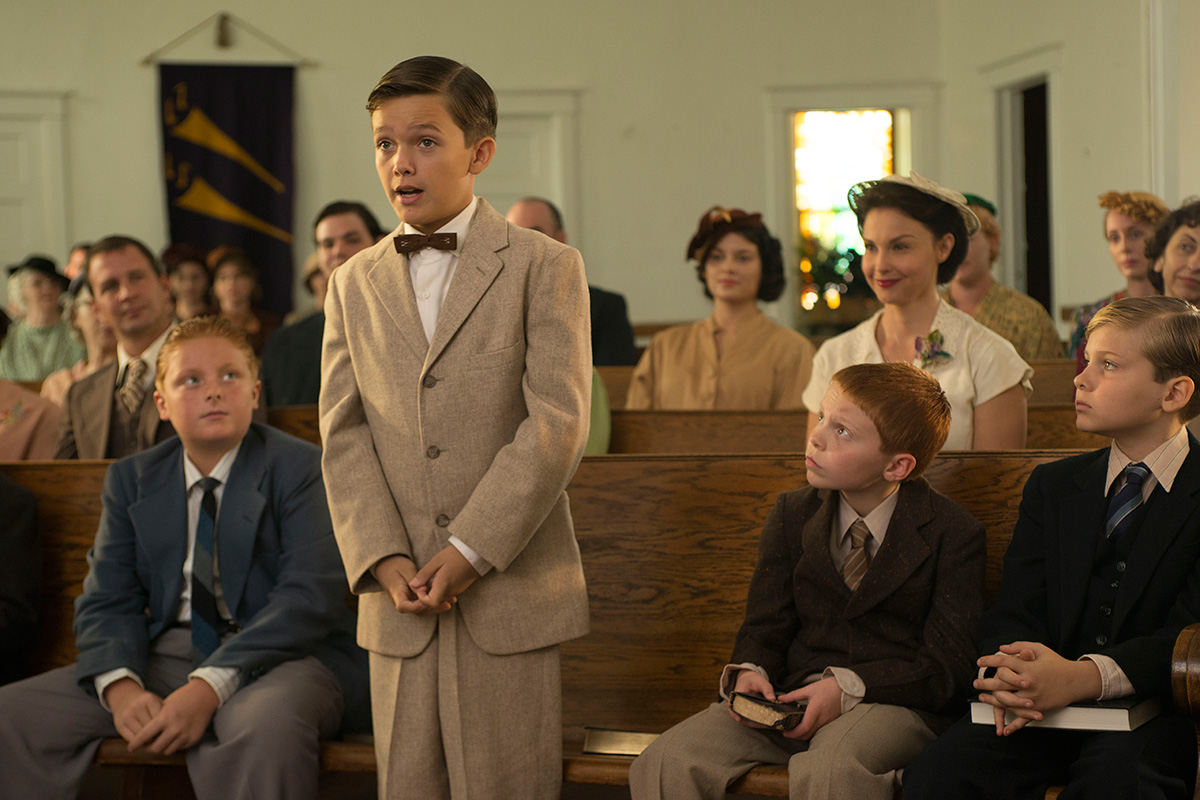 encourage children to follow God's Will in their lives. After all, above all of the practical skills we can teach them or even the knowledge of the faith we can impart, teaching them discernment is crucial. Christ Himself reminds us that we "know neither the day nor the hour", so walking with the Lord at every moment should be our constant goal (Matthew 25:13).

However, as any of us who has children or has worked with children knows, mentoring children and teenagers in this way is not always simple. There are several errors that are all too easy to make. An entertaining and insightful movie soon-to-be released in theaters, The Identical, helps to illustrate how parents or caring adults may choose the wrong way (and eventually the right way) to encourage discernment, despite their best intentions.

The Pre-Ordained Vocation

The Identical follows the life of a young man, Ryan, who has extraordinary musical talent. Born to poor parents in the Great Depression, he was separated from his twin brother (also very talented—a point that is key to the movie's plot!) soon after birth. He was adopted by a pastor and his wife, who both see Ryan as a gift from God. Like any faithful, well-meaning parents, they strive to teach him his faith and encourage him to grow closer to the Lord. So far, that sounds like what we all try to do as parents and those who minister to children, right?

Yet somewhere along the way, the Pastor decides that he knows best what God's plan is for his son Ryan. He is convinced that Ryan must be called to the ministry, just like he was. Throughout his childhood, Ryan is being prepared to become a minister and, as a young adult, he is practically enrolled in the seminary by his father!

His father wants a good life for Ryan. Not only that, he wants Ryan to live a life serving God. These are undoubtedly good things. However, his understandable mistake is thinking that he knows best what God's plan is for Ryan's life. Especially when children are young and not yet mature spiritually, it is easy to think that we know better than they do what God wants for them. Have you ever, for example, seen others assume that a young girl who is particularly pious is called to be a religious sister? While well-meaning, this is reductive of an individual's spiritual journey. Recall God's words to Jeremiah "Before I formed you in the womb I knew you, before you were born I dedicated you, a prophet to the nations I appointed you" (Jeremiah 1:5). It is God, not Jeremiah's parents, who ultimately knows what Jeremiah's vocation is.

Interpreting God's Gifts

It is certainly part of our role as parents and educators to recognize the gifts and talents of children in our care and to help to foster them. After all, it is often a teacher who is the first to notice that a child has a gift for writing and encourages him or her to pursue it. And, who else but parents could be the first to point out to their child his naturally generous spirit and help show him ways in which to be generous?

And yet, when it comes to a child's vocation, it is the child who will ultimately discern in what vocation God wants them to dedicate their time and talents. We might notice that our daughter is particularly good with children and believe that to mean that she will be a great mother, and she probably would be. However, it might be that instead God is calling the daughter to be a missionary who teaches children throughout her life.

In The Identical, Ryan's parents foster his stunning musical talent by having him sing at church. He inspires people with the beauty of his voice and his parents are helping him use his talents to glorify God. Where Ryan's dad goes wrong, however, is by assuming that Ryan's musical gift will only ever be used in church. One of the central themes of the movie is Ryan's own discernment of how God is calling him to use his musical gift: is it in church as a pastor or as an entertainer out in the world?

No one can discern Ryan's vocation for him. It is a journey that only he can pursue. And, as we all know, the journey of discernment is not always an easy one. This discernment can be made more difficult—as it was for Ryan—by his father's expectations.

Encouraging Discernment

By the end of The Identical, Ryan's father recognizes the true nature of discernment and his own role as a father. I will not provide any movie spoilers—and there are certainly a lot of dramatic plot twists and turns—but I will say that Ryan eventually finds his way. Eventually, Ryan's father discovers his errors, but also realizes that he did some things right. The pastor loved the Lord, he witnessed that love of the Lord to his son and constantly encouraged Ryan to stay close to his faith.

The Lord has entrusted children into our care, whether as parents or as educators and volunteers. It is our privilege to recognize each child as a gift with a unique mission from God. We will not always know what that specific vocation is, but we can encourage each child to love the Lord, to trust that He does have a plan for them, and to keep an open heart as they discern what God may be asking of them.