By Caitlin Bootsma
Consultant to the VIRTUS® Programs
---
As educators and parents, we most likely already remind children to seek out good friends. We know all too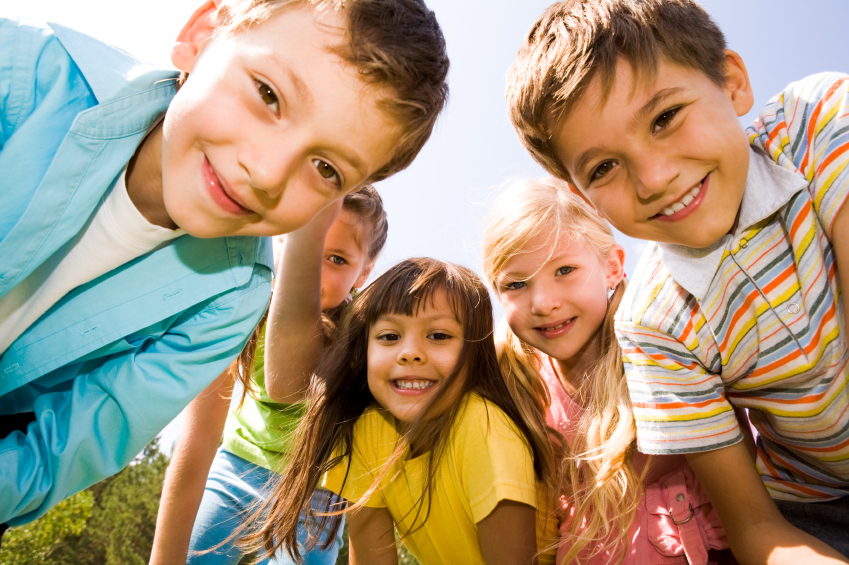 well from our own childhood the difference between friends who got us into trouble and friends who helped us to become the best versions of ourselves. Now, as adults, it is even more apparent how friendships can influence children. Solid friendships can help children stay safe, become more self-confident and engage in activities that are healthy and instructive, rather than risky or destructive.

Catholics, however, should look for one additional aspect of a friendship: holiness. God works through other people and He may very well be bringing you closer to Him through a friendship with another person. In his book The Four Loves, Christian author C.S. Lewis talks about this higher purpose of friendship. He writes of Christian friendships:

A secret master of ceremonies has been at work. Christ, who said to the disciples, "Ye have not chosen me, but I have chosen you," can truly say to every group of Christian friends, "Ye have not chosen one another but I have chosen you for one another." The friendship is not a reward for our discriminating and good taste in finding one another out. It is the instrument by which God reveals to each of us the beauties of others.

Christian friendship is not an unrealistic ideal. We can share with the children in our lives the real stories of saints who were friends during their lifetimes. It seems clear that God placed them in each other's lives so that they could help each other aspire to holiness.

Just a few examples of saints who were good friends include:

Saints Perpetua and Felicity: These young women were early martyrs, sentenced to a gruesome death in Carthage because they professed to be Christians. Perpetua had recently given birth and Felicity, a slave, actually went into labor during her imprisonment. On the appointed day, they were forced to face wild animals in an arena. At one point, concerned about her friend—even though she was in danger of death herself—Perpetua went to help Felicity when she had fallen. Their mutual courage helped the other sacrifice her life out of love for God.

Saints Francis and Clare: Saint Francis of Assisi is well known for discarding his life of prosperity and status in exchange for a life of simplicity and total reliance on God. As a young woman, Clare heard Francis preach and soon joined his way of life. Encouraging each other on this path to holiness, they started the two branches of the Franciscan order for men and women, respectively. Their way of life can be summed up by the end of St. Francis's prayer The Canticle of the Sun, "Praise and bless my Lord, and give thanks, and serve Him with great humility." Through friendship with one another, these saints were better able to discern the vocation God had in mind for them.

Saints Thomas Aquinas and Bonaventure: Both St. Thomas Aquinas and St. Bonaventure were theologians who contributed greatly to the rich teachings of the Church. Both well respected in his own right, the two saints were actually students together in Paris! They became good friends and while their theologies were equally faithful, they often provided different perspectives on divine reality. When they received their doctorates, St. Bonaventure was given the highest marks. He, however, gave up this honor to St. Thomas, declaring that Thomas was more deserving. Their friendship inspired them to grow in greater wisdom, delving more deeply into the truths of the faith.

These pairs of saints lived in different eras of the Church—from early Christianity to the Middle Ages. They were from different economic backgrounds and had varying levels of education. What they had in common was a love for a God and an appreciation for friendships that would help them strive for holiness. Each of us is similarly called to cultivate friendships with those who will bring us closer to Christ.